When using a vertical climbing system, FrenchCreek recommends these harnesses when ascending or descending the Rigid Rail or VL Cable systems. These harnesses come standard with a waist D-ring for connection to the system keeping workers within OSHA compliance.
OSHA 1910.140(d)(1)(iv): Fall arrest systems must sustain the employee without making contact with the employee's neck and chin area.
As a distributor of FrenchCreek's harnesses, we would appreciate the opportunity to speak with you about the benefit of implementing this particular type of ladder fall arrest system.
22030B-BLK
Wide waist belt & lumbar pad
Comfort air mesh padding
Several attachment points
Fixed step-thru leg loops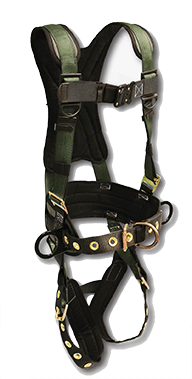 22850B-TS
6 point adjustment
comfort waist pad
Hip positioning D-rings
Waist D-ring
Tongue buckle/grommet legs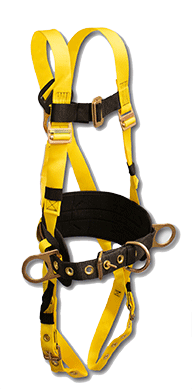 850B-TS
6 point adjustment
Hip positioning D-rings
Waist D-ring
Tongue buckle/grommet legs