TUF HATCH Aluminum Access Hatch
The gastight, odortight, watertight*, and slip-resistant aluminum access hatch!

Thompson Fabricating has been measuring the reliability of access doors for decades and has engineered a line of competitively priced aluminum floor hatches,
TUF
HATCH,
 to meet the exact needs of the construction industry.
Features
1/4 aluminum tread plate

Aluminum hold open device with red vinyl grip

316 stainless steel gas springs

316 stainless steel hardware

​
​Options
Single leaf hatches are watertight for a 2-inch head of water (See WT Series)

Odor tight

Gastight

Watertight for a 4-10 inch head is available 

MEBAC slip resistant coating

Locking devices

Safety grates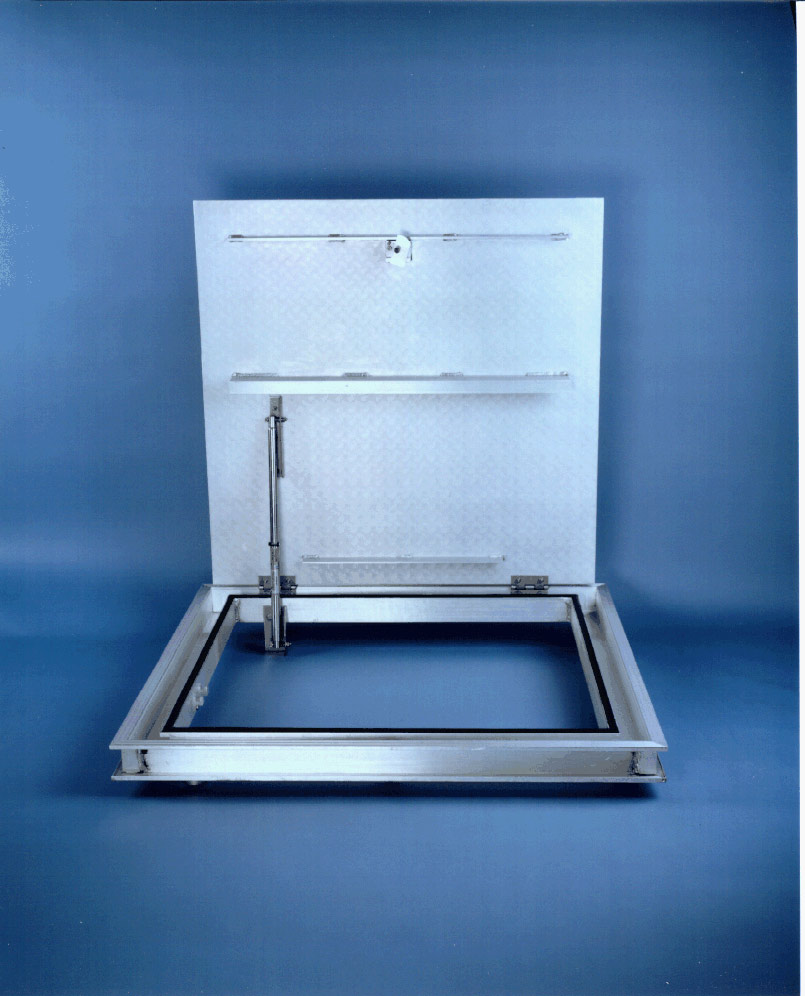 Slip Resistant & Theft Deterrent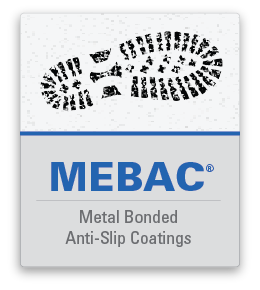 Thompson Fabricating, Co is pleased to offer MEBAC-coated access doors. With this product, we will be able to furnish one of the most non-slip surface coatings available on the market today. Also, with this coating we can offer you a theft deterrent by having your name or logo embossed on the plate cover itself. MEBAC is available on all Thompson Fabricating, Co
TUF
HATCH
products.
Independent Lab Test Reports are available upon request. All double leaf access doors shall have two interconnected slam locks which latch at both ends of the plate and can be un-latched from a single point.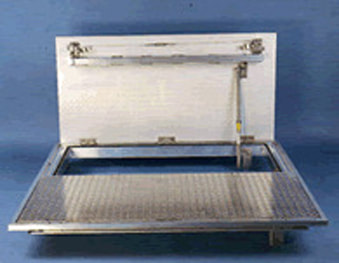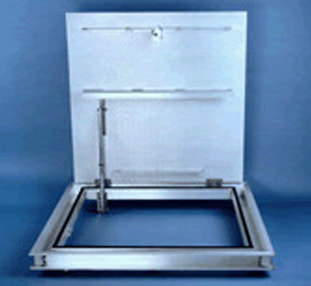 Interior Access Hatches – TH Series
Exterior Access Hatches – THG Series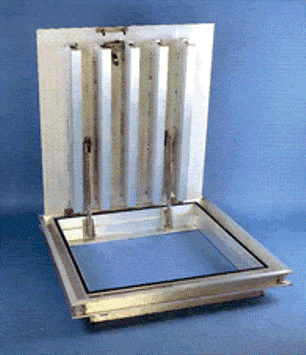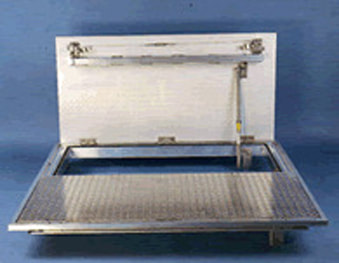 Heavy Duty Aluminum Hatches – H20 Series
WT – Watertight Series
​(single leaf only, available in TH & THG models)
READ THE WARRANTY
Warranty
Seller warrants for 5 years from date of shipment Seller's manufactured products to the extent that Seller will replace those having defects in material or workmanship when used for the purpose and in the manner which Seller recommends. If Seller's examination shall disclose to its satisfaction that the products are defective, and an adjustment is required, the amount of such adjustment shall not exceed the net sales price of the defective products and no allowance will be made for labor or expense of repairing or replacing defective products or workmanship or damage resulting from the same. THIS IS SELLER'S SOLE WARRANTY. SELLER MAKES NO OTHER WARRANTY OF ANY KIND, EXPRESS OR IMPLIED. This warranty shall not apply to any products or parts of products which (a) have been repaired or altered outside of Seller's factory, in any manner, or (b) have been subjected to misuse, harmful environments, negligence or accidents; or (c) have been used in a manner contrary to Seller's instructions or recommendations. Seller shall not be responsible for design errors due to inaccurate or incomplete information supplied by Buyer or its representatives